Counting the Omer – Day 44
Counting the Omer – Feeding the Land, not the Landfill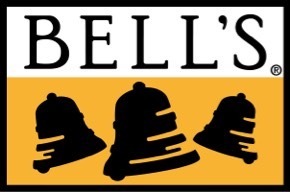 At Bell's Brewery, Since 2017, all disposable service items including plates, utensils and straws at their Eccentric Café are compostable, with the exception of plastic cups which are recycled. All food scraps from their kitchen and what's left on plates, along with the plant-based plastics will be composted at Hammond Farms, south of Lansing. That composted soil is then sold for a variety of uses, including growing vegetables.
Blessing for Day Forty Four
בָּרוּךְ אַתָּה יְיָ אֱלֹהֵֽינוּ מֶֽלֶךְ הָעוֹלָם, אֲשֶׁר קִדְּשָֽׁנוּ בְּמִצְוֹתָיו, וְצִוָּֽנוּ עַל סְפִירַת הָעֹֽמֶר.
Baruch atah Adonai Eloheinu melech ha-olam asher kid'shanu b'mitzvotav vitzivanu al s'firat ha-omer.
Blessed are You, Adonai our God, Sovereign of the universe, who makes us holy with mitzvot, and commands us concerning the counting of the Omer.

.הַיּוֹם אַרְבָּעָה וְאַרְבָּעִים יוֹם שֶׁהֵם שִׁשָּׁה שָׁבוּעוֹת וּשְׁנֵי יָמִים לָעֹֽמֶר
Hayom arbaah v'arbaim yom shehem shishah shavuot ushnei yamim la-omer.
Today is forty-four days, which is six weeks and two days of the Omer.
Back to Omer Calendar